I think the goal of any fun activity is to do just that. Have fun. But the best kind of fun is the kind where you totally forget what you're doing and you completely lose yourself in the activity. You are removed from reality and completely lose track of time, something that in my opinion is increasingly difficult in this day and age. Some call this phenomenon Euphoria. Or maybe it's just me.
My "Euphoria" is concerts.
And movies.
And sports I suppose.
But today we're going to focus on concerts. If you enjoy music, and you're under the age of 40, or over the age of 40 for that matter, you have probably been to a concert. In my opinion the best kind of concerts are intimate ones, maybe in a small club or a bar-turned-concert hall where the capacity is literally challenged by the bodies crammed inside it.
Without a doubt the best concert that I have ever been to was one put on by a man named Jon Bellion.
Still a relatively small name, his reputation is growing. He is currently opening for the 21 pilots on their tour, and I can imagine his name and fanbase will grow exponentially as the tour continues. His biggest song, "All Time Low," though released technically more than two years ago, just went certified platinum as he released it on his first album as the leading single.
But I caught him right on the good spot.
If you're a hipster about music or anything at all, you know that the best time to find something is riiiiight before it blows up. Right before it starts to really get popular and all the "everyday" fans get ahold of it.
I found Jon on Youtube almost three years ago, and I have been absolutely obsessed with his work ever since.
All that leads up to the concert.
On November 23, 2016, I went to see Jon Bellion on the second part of his Human Condition Tour in New York, New York. Originally from Brooklyn, this was supposed to be his biggest and best crowd.
Oh boy was it.
There were about 3,000 people packed into this little concert hall called Terminal 5.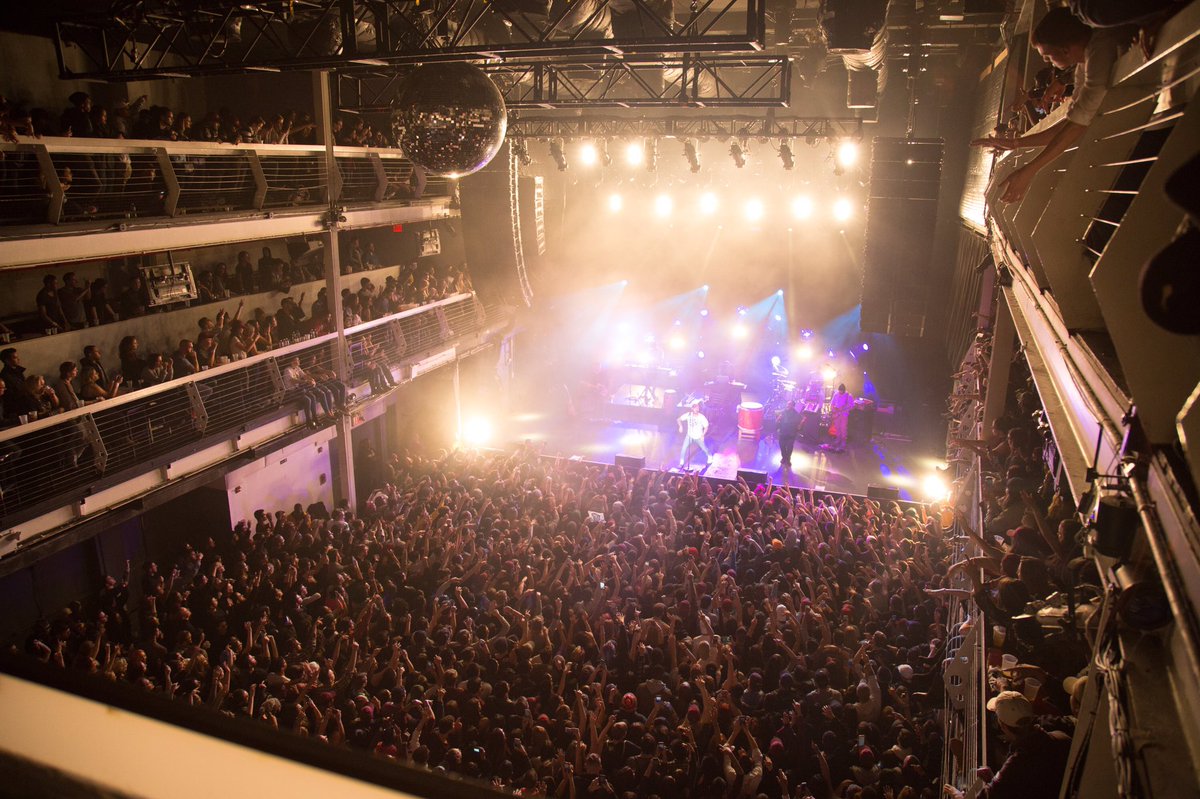 It was definitely at capacity. We were on the second floor balcony because we wanted something to lean against after a long day, but that didn't stop it from being one of the best nights of my life.
If you've ever found something that you really enjoy, and you really connect with, and then gone and seen that thing performed or enacted in person, than you probably know what I'm talking about right now. The goosebumps on your skin that can only come from an experience like this are truly contagious. Once you experience that, you want it over and over again. This concert, from beginning to end, was just that. As Jon stepped on the stage for the first time that night, he quietly announced, to that sellout crowd of 3,000 +:
"This is the first time in my life that I feel like I've made it."
You can imagine the absolute roar from the crowd at hearing something like that. We were experiencing something, but so was he, and dammit it was magical. The concert went on, the lights and band matching the energy that he displayed performing and on his beat pad throughout the night. Jon was born to do this. And I was born to consume it.
Probably one of the best parts was at the end of the concert, when he does his scheduled encore. Before he was finished with his "last song", the crowd began chanting the lyrics of the encore song. Everyone in that building knew it was happening, and he ate it up. As the chorus drops and everyone in the crowd goes crazy, Jon and all of his hometown friends came out on stage and threw water everywhere, enticing the crowd into an even bigger frenzy.
I will never forget that night.
My Euphoria.